You go to get in your car after a day at work or a night out with a friend, and you realize you have misplaced your keys. What do you do? There are only two options available when we lose our keys: call a locksmith or a dealership. However, which is the better option?
When it comes to car key replacements, choosing to use a reputable locksmith will save you time, money, and be the most convenient option no matter what time of day it is.
---
Dealerships Charge a Higher Rate
Dealerships have been known to charge two or three times as much as a locksmith would for a key replacement. Dealerships typically charge a higher rate for everything from replacement parts to routine maintenance on vehicles. It is in your wallet's best interest to find a professional outside of your dealership that can help you in a crisis.
With key replacements, a reputable locksmith such as John Rossin Locksmith can provide replacement keys at an affordable price for your vehicle on the spot.
---
Locksmiths Can Replace Your Keys Quickly
When we are locked out of our homes or vehicles, we need a quick fix. The typical turnaround time for a key replacement or a duplicate key from a dealership could take a week or two. Can you afford to be without a vehicle or be forced into using a rental for that long? Your time is important and wasting it should never be an option.
When you work with a locksmith, you will save a tremendous amount of time. Locksmiths utilize professional equipment that gives them the capability of replacing keys as quickly as on the spot or in as many as a few days.
Most locksmiths can have a brand new replacement key or duplicate cut for your vehicle within a few hours.
---
Call us for your mobile locksmith needs.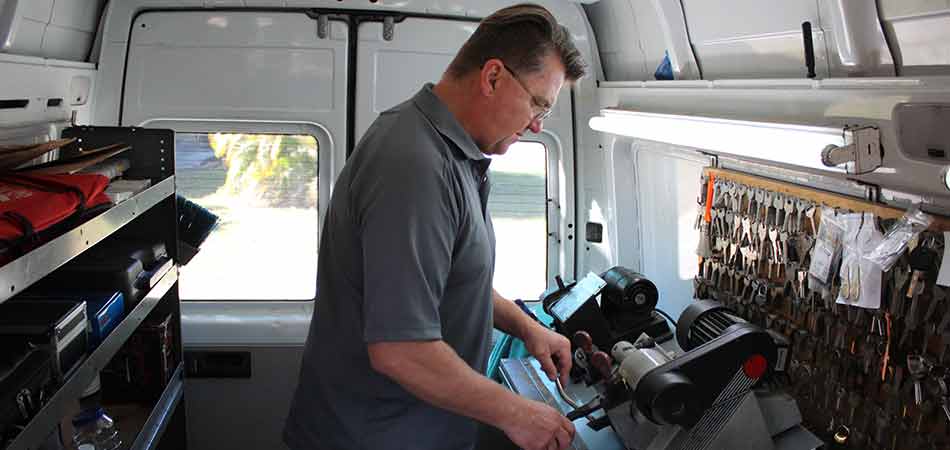 Professional locksmiths, such as John Rossin Locksmith, are trained experts with years of experience in cutting replacement keys. At dealerships, your key has to be made off-site and shipped back to the dealership. They have no experience in-house to help you in the case of an immediate emergency.
Mobile locksmith services thrive on helping their customers out of a pinch! Most locksmith companies offer 24/7 services, which help solve your key problem more efficiently. There is no need to wait for a dealership to open or a friend to come to pick you up from your unusable car. A local locksmith company will be able to meet all of your needs on the spot and get you back on the road in no time.
For mobile locksmith services or key replacements from John Rossin Locksmith in St. Petersburg, FL, you can call (727) 614-1641.