Losing your car keys can be costly and inconvenient. You're out a mode of transportation, you're panicked, and you have to figure out how to get a key replaced. In order to prevent this from happening, consider having a spare key created before you lose a key.
At John Rossin Locksmith, we can create spare keys for almost all makes and models of cars, trucks, motorcycles, and more for clients located in and around St. Petersburg and Pinellas Park. Here are some reasons you should have a spare key made for your vehicle before you find yourself needing a key replacement.
---
Having a Spare Key Created Saves You Money
As keys have evolved to try to prevent auto theft, they've also become costlier to replace. Back in the 1980s and early 90s, it was easy to make a copy of a standard car key. It looked almost like a house key and could be cut with the same machines. But now, car keys typically come with transponders that link to the car's ignition. These keys are programmed in order to prevent theft but they also make it more difficult to replace them once they are lost.
A locksmith will charge you less than the dealership to replace your car keys but will charge even less to create a spare key from an existing key.
Key replacements with transponders will also require programming, which can be done by following the instructions in the owner's manual. A locksmith like John Rossin Locksmith can also help you program one of these keys.
Smart key replacement will run you even more money. According to Consumer Reports, replacing a Toyota Prius smart key can run upwards of $600.
Another type of key you can have created is a basic spare key that will open your car doors should you ever lock your keys in the vehicle. Keeping a spare key saves you money and helps you avoid spending more in an emergency situation.
---
Keeping a Spare Key Saves You Time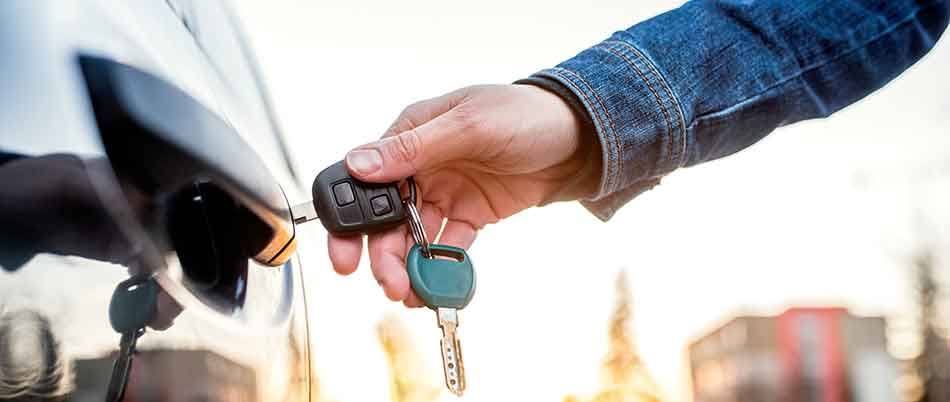 If you lose one set of keys but have a spare handy, you don't have to worry. You can simply obtain the spare key and be on your way. Without a spare key, you will be waiting. If you choose the dealership, you'll also have to figure out how to tow your car to the dealership to get them to reprogram your key. A mobile locksmith can get to you faster, but you'll still be waiting.
In these situations, it's best to be proactive and have a locksmith make a spare set of keys for you before you find yourself in an emergency.
---
Having a spare key in hand can be the difference between having a great day or a bad day—be proactive and get one made.
At John Rossin Locksmith, we can create spare keys for most types of vehicles. And, if you find yourself needing a key replacement, we can help with that as well. We are a mobile locksmith and can come to you if you're located in or around St. Petersburg, Pinellas Park, or Largo, FL.
Call us today at (727) 614-1641 to set up your spare key creation or key replacement service!