When you're in a mad scramble because you've lost your motorcycle key, your first instinct is probably going to be reaching out to the dealership where you got the bike to see if they can get you a replacement key.
However, that's not the quickest or cheapest way to do it. The best way to get your motorcycle key replaced in St. Petersburg, Pinellas Park, Largo, and the surrounding areas in Florida is to contact a local locksmith like John Rossin Locksmith who can come out to you as soon as possible.
---
Call a Locksmith to Replace Your Motorcycle Key
When a locksmith has the right equipment handy, they can work quickly to get you a new motorcycle key. A mobile locksmith can come directly to where you are located, meaning you won't have to stress trying to figure out how to get somewhere to get a replacement key.
Not all locksmiths have the equipment necessary to replace motorcycle keys, but we at John Rossin Locksmith can get you back out on the road quickly. Call us at (727) 614-1641!
Locksmiths know you're worried about not being able to use your motorcycle and while they're working on your key, you will be their main focus. They won't be running off to sell other motorcycles as a dealership would. They will work as quickly as possible to help you gain access back to your bike. Please note that you will need to provide proof of ownership before a locksmith can begin to create a key replacement for you.
---
Why You Shouldn't Go to Your Motorcycle Dealership for Key Replacement Services
If you're driving a Harley-Davidson, you may be able to get a new key from the dealership for less money, but the downside is that it will take time. You may not see your new key arrive for two weeks--and when you're in need of transportation, that just won't work.
If your bike is used or has an aftermarket key already, the dealership may not even be able to help you.
Other types of motorcycles have different systems in place. Some may not be able to track your key identifiers because many of those are on the key that you just lost. Also, many motorcycle keys don't look like a car key. They look more like a traditional key.
Dealerships are busy. They're working to sell motorcycles, not to find you a replacement key. Some of them may not even have your key information on file anymore. Chances are, they will simply refer you to a locksmith and then charge a service fee for doing so.
You also have to figure out a way to get to the dealership, since you don't have a way to drive your motorcycle there.
---
Call us now to get a quote on motorcycle key replacement.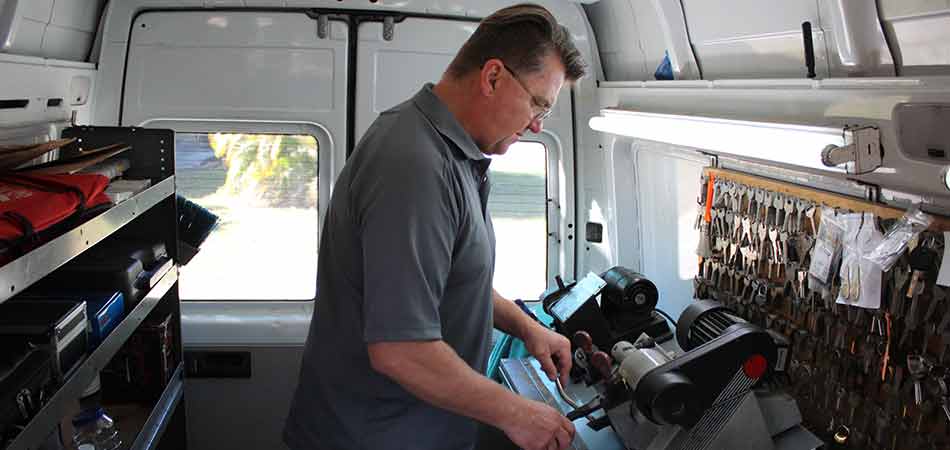 We've helped people all over Pinellas County get back into their homes, cars, and motorcycles. Our mobile services for customers in and around St. Petersburg, Pinellas Park, and Largo, FL were created with your convenience in mind. We are happy to provide you with a quote for your motorcycle key replacement needs! Call us at (727) 614-1641.