A growing number of homeowners are installing cameras to help ward off opportunistic criminals and to monitor their properties while away. Most businesses already have video security in place, but as the technology evolves, some have decided to upgrade to the internet-facing variety.
With that said, it's important to know the best places to put security cameras in the first place. There are some universal guidelines to follow to avoid frustrations in the event you need to review footage.
The pros here at John Rossin Locksmith have compiled a list of the most effective placement strategies to ensure that questionable behavior, theft, and unlawful entries are captured as clearly as possible.
---
5 Effective Security Camera Placement Tips for Your Home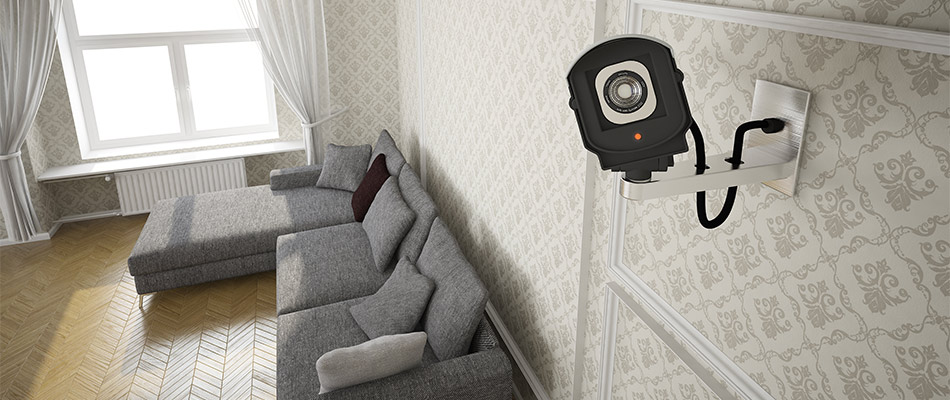 Front door - The basic strategy for home security placement boils down to visibility. You want the potential troublemakers to know they are being watched. Most homeowners choose to install a very conspicuously located camera right at their front door. The best placement is about nine feet off the ground and set back far enough to capture a wide-angle of the door, steps, walkway, driveway, and street.
Back door - Because doors are the primary way people enter homes, it's a wise choice to cover all of your doors, including the back. The same strategy as the front can be applied, with coverage wide enough to see the yard, and if possible, the back gate used to access your backyard.
Garage and vehicle storage - It is also wise to cover your garage, carport, or driveway. Vandals are known to target vehicles to break windows, scratch, or otherwise cause damage. Proper coverage of the area where you store your vehicles can come in handy.
Front and backyard - You may also want to consider covering the exterior areas of your property to capture any trespassers or thieves in the act. You should cover your pool area, pool houses, and front yard areas to keep a tab on anyone who enters your property from the curb or back fences.
Inside the home - Many people have chosen to install home security cameras inside their home as an extra method for capturing clear video of miscreants and criminals. In the unfortunate event that a bad guy enters your home, cameras on the inside will increase the chances that you can see them clearly for police purposes. Great rooms, living rooms, and bedrooms are the most commonly monitored areas because they contain the highest concentration of valuables, electronics, and personal belongings.
---
5 Effective Security Camera Placement Tips for Businesses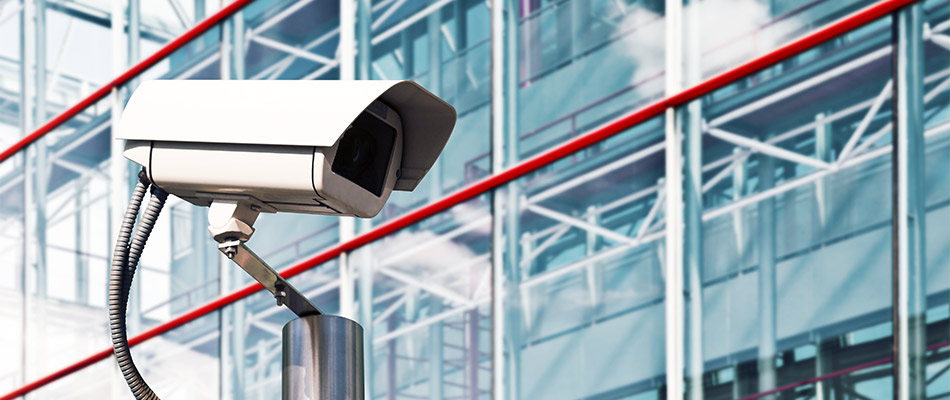 Security camera placement for businesses is slightly different than the home variety. Businesses need to secure themselves from theft, but also have to keep an eye on employees. The cameras are not only there to monitor and deter criminals, but for the safety and honesty of the employees as well.
Entryways - It's important to cover all points of entry. Customer entrances, loading docks, back doors, and dumpster areas are most often used to access businesses.
Inside view of the main entrance - Cameras are often set up with a visible live feed of customers as they enter and exit a business. This method is primarily used as a deterrent of bad behavior. If people know they are being watched they may be less likely to commit a crime. Regular customers will be appreciative of the extra security measures put in place.
Sensitive areas - It is highly beneficial to have good camera coverage of sensitive areas. These areas can include locations of safes, management offices, break rooms, and even restroom entrances. Areas considered sensitive are those that are more likely to see incidences of theft and other crimes.
Parking areas - When police attempt to locate people, they often focus on vehicles. Vehicle tags are strictly regulated and are required by law to be updated with current addresses. Vehicle descriptions are valuable to law enforcement because they can put out APB's and other calls to help locate them should someone be suspected of committing a crime. The extra security in parking areas also helps to reduce vandalism and car theft.
Behind buildings - Any area that provides cover for potential criminals should be monitored via video feed. Areas with tree cover, walls that block visibility or alleys are the top choice of bad actors looking to commit crimes. Be sure to have a good working video feed behind your business, especially if the area is accessible from the street.
---
Call us today with any questions or to book an appointment!
At John Rossin Locksmith, we take the security of your home or business seriously. Our pros have experience with installing effective, secure locks and ensuring that your home or business doors are secure. Using security cameras is just an additional way to keep your property secure from theft and invasion.
Call (727) 614-1641 today if you are in St. Petersburg, Pinellas Park, Largo, or the surrounding areas to learn more.